Negrar owes its fame mainly to the fact of being part of the famous Valpolicella,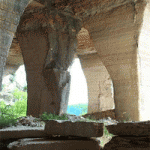 land of wine and marble, but it is also very interesting to visit, in fact with its surroundings, including Arbizzano, Fane, Prun, is characterized by ancient residential areas, the so-called districts, and a territory which has cultivated fields on a side and  forests and wetlands on the other side, rich in flora linking the various ridges of the hills. In this scenario, you can find examples of architecture of great historical and artistic interest.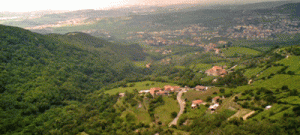 TERRITORY OF NEGRAR

Province:
 Verona
Hamlets:
 Arbizzano, Jago, Fane, Mazzano, Montecchio, Prun, Santa Maria, Torbe 
Contiguous municipalities:
Grezzana
, 
Marano Valpolicella
, 
San Pietro in Cariano
,
Sant'Anna d'Alfaedo
, Verona
Altitude:
 190 m s.l.m. –
Population:
 16.988 –
Inhabitants name:
 negraresi 
The municipality of Negrar is located north of Verona, is divided into two parts in the mountainous north (fractions of Fane, Prun, Torbe, Mazzano, Montecchio) bordering Sant'Anna d'Alfaedo, south flat (fractions of Arbizzano, Santa Maria) borders on the plain and the wide valley of up to Negrar. It is part of Valpolicella and Lessinia, with a karst terrain devoid of surface water, characteristic of these places.
HISTORY OF NEGRAR
Inhabited by humans since prehistoric times in Negrar is an abundance of castles dating from the Paleolithic archaeological traces have been found of the Bronze Age. In Roman times Negrar belonged to the people of Arusnati, the population consists of the fusion of many peoples. The municipal area around the year 1000 formed a rural lordship with the presence of castles. Stability led to an increase in population and the emergence of several rural communities that remained in existence until 1927, then in 1929 there was a restructuring of municipalities, to a greater extent in Lessinia and belt surrounding the city of Verona. In 1238 Negrar is the principal municipality of the valley, but it is also a year of instability, which led to civil war in the Verona area. With the arrival of the Scaliger family in the fourteenth century these wars came to an end and Negrar became part of the jurisdiction of Valpolicella. Negrar had a significant population growth by the year 1000, but an outbreak of plague hit it hard twice, one in 1575 and one in 1630. In 1791, under the government of the Serenissima, in Negrar begins the weekly market and cattle in remembrance of the time there is a column with the winged lion, symbol of Venice. After the war, in the municipality Negrar is constructed Sacro Cuore Hospital, run by the religious Don Calabria where is a department specialized in tropical diseases, the main Italian landmark.
 TYPICAL LOCAL PRODUCTS OF NEGRAR
Valpolicella wine, Recioto wine, Amarone wine, Prun stone