Ornithological Civic Museum
Ornithological Civic Museum is located inside the Casa del Castellano, inside the Rocca di Lonato, in its highest part where you can enjoy a beautiful view on the western shore of Lake Garda.
Ornithological Civic Museum Gustavo Adolfo Carlotto we find a collection of stuffed birds that is one of the most important in Italy, gathered in the early twentieth century, has about 700 specimens representing Italian birdlife. Very well preserved, originally this collection included about one thousand eight hundred specimens and was preserved until 1989 at the Abbey of Maguzzano. The stuffed animals are arranged in twelve showcases and are grouped according to their environment (woods, mountains, high mountains, Mediterranean, brackish wetlands, freshwater wetlands, rural, urban, Lake Garda migrants). A card with the main news of the volatile accompanies each specimen and the illustrations explain in more detail what you are looking at.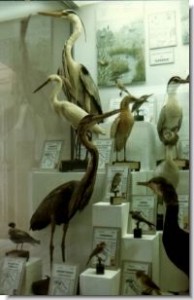 TIMETABLES
from September to June: Saturday and Sunday 1. -12. and 14.3-18.3 (other days by reservation)
July and August: Tuesday to Sunday 10.00am -12.00am and 2.30pm – 6.30pm
TICKETS
Full € 5
Reduced € 2
Free children up to 6 years